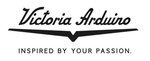 VA Machinery is excited to be joining CaffèCulture again this year, bringing you RECONNECT with Victoria Arduino.
In a world where we crave contact with others for support, wellbeing and entertainment, the challenging times we face are taking their toll. As a community, we have the power to make positive changes, adjust our mindset and to RECONNECT with one another - after all, we are social animals.
Victoria Arduino and Caffe Culture welcome you to be part of this change, and to show your support for the coffee community which you are very much a part of. Come and share a coffee with us, meet your new favourite coffee roasters, and experience the ways in which we can all RECONNECT.
We also have a few surprises up our sleeve to keep you all entertained, and we can't wait to share them with you. More information coming soon...