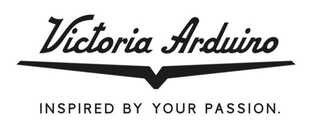 This year the team at Victoria Arduino have created a host of engaging and exciting experiences at their coffee shop-style stand.
Through tastings, audio and visual experiences and more, you'll have the opportunity to hear first-hand from world-renowned roasters and coffee shops. All taking it in turn to share not only their products, but their business practices, stories and journeys with Victoria Arduino machines - Learn what makes 'best practice', how technology has revolutionised how they work and more.
This year, Victoria Arduino is using their platform to highlight both their machinery, but also their partners. Delving into how machinery directly correlates and contributes to sustainability, best practices, productivity, workflow and growing your brand in the most ethical way.
Attendees will have the opportunity to engage with the team on their dual aspect stand, as they are joining forces with partners world renowned and famously dubbed 'World's most Instagrammable Café', EL&N.