Get hands on and take something more than information away with you.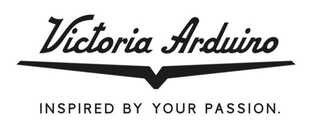 The team at Victoria Arduino will be launching their latest innovative feature at Caffѐ Culture 2022 which is based upon four key pillars of their unique company. The Skills Hub is an area to learn more about innovation, engineering, education and operations, whether you are a business owner, coffee roaster or barista.
Each pillar of the Skills Hub will look to offer attendees a space to learn, to question, and to get hands-on with the technologies of Victoria Arduino that improve workflow, increase productivity, and achieve operational efficiency.
We look forward to welcoming you to the Victoria Arduino Skills Hub at Caffè Culture and our chance to give something back to this amazing industry. Pop by on the day or you can reserve your place free of charge in advance. Sign up to be alerted when bookings open.