International Trade Centre (ITC)
Stand: F5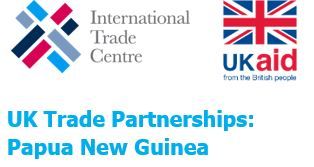 The International Trade Centre, through the United Kingdom Trade Partnerships Programme (UKTP), is showcasing specialty coffee producers from Papua New Guinea.
UKTP works with nationally owned coffee exporters (private companies and cooperatives) to build and strengthen their export competitiveness and assist in providing market linkages particularly for specialty coffee.
Aside from the direct benefit to PNG exporters from increased access and exports of specialty coffee to the UK, the around 400,000 rural households that the PNG coffee industry supports, will indirectly benefit from increased demand and prices for their coffee.
Buyers sourcing coffee from PNG companies have the added advantage of tariff-free imports thanks to the UK-Pacific Economic Partnership Agreement.